Hanes T-shirts and Hoodies at Wholesale prices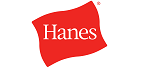 Bulk Apparel offers you Hanes men's and women's T-shirts, Unisex Hoodies at Wholesale prices.

Hanes was founded in 1900 by John Wesley Hanes, and for over a century the company has been one of the leaders of wholesale blank apparel fashion. Never one to become complacent, Hanes is always trying to find ways to improve on their items and expand their product line, which is quite extensive including hosiery, shorts, sweatshirts, children's wear and many more. Hanes has always been leaps and bounds above the competition in regards to advertising with unique and fun campaigns and the help of celebrity endorsements like Jackie Chan, Matthew Perry and of course Michael Jordan.

Along with being innovative with advertising and marketing, Hanes is always finding ways to make environmentally friendly products. The Hanes Ecosmart line includes products that are made from 5% recycled polyester. The Ecosmart line includes polo shirts, sweatshirts, sweatpants and T-shirts.

No matter what your needs are, Hanes has you covered, for athletic wear with their Cool Dri products to heavyweight t-shirts with the Hanes Beefy line, and anything else in between. Hanes does not just offer one type of item, they 100% cotton items, such as the customer favorite ComfortSoft T-Shirt or blends like Ultimate Cotton products.

We carry over 125 different colors in Hanes bulk apparel.
Read More
Brand - Hanes