IZOD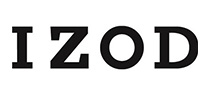 Izod has been a household name within blank apparel and polos for years. They produce high quality bulk blank polos, sweaters and tees for women, men and children. Bulk Apparel is proud to offer some of the best Izod blank apparel on our site!

Izod provides bulk polos and sweaters that fit a classic stlye for men, women and children. The Izod 13GG004 is a Bulk Apparel customer favorite that is made with an 88/12 polyester/ spandex blend. This blank polo is perfect for the spring and summer! All of the Izod blank bulk polos are available right here at Bulk Apparel at the best wholesale prices!
Read more +

Number of Pages 0
Total Records 0
No results were found for
Please try checking your spelling or use a more general term.
Here are some of our other popular search results.