C2 Sport Activewear Apparel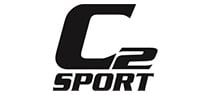 Our Wholesale C2 Sport products are fantastic finds to help improve your performance. Activewear such as performance tees, mesh shorts, and sport polos will keep you inspired. Check out some of our best-selling items, such as the C2 Sport 5100 Performance T-shirt and C2 Sport 5104 Long Sleeve 100% poly T-shirt, and consider them when adding to your closet for sport apparel. Not only do we have all of these items and more, but we also provide them to you at unbeatable wholesale pricing! So get shopping now and take advantage of these fantasic offers.

Buy Bulk C2 performance T-shirts also Performance long sleeve t-shirts Wholesale. C2 100% polyester 7" mesh Shorts

C2 Sport is a well-known American sportswear brand that specializes in high-tech performance clothing. Our C2 apparel comes in different material blends such as 100% polyester shirts and shorts and 60/40 cotton polyester. They will work great with sublimation if you are wanting to add a design or logo of your very own for a sports team or your own workout business.
Read more +