Carmel Towel Company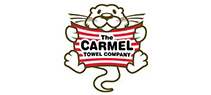 Carmel Towel Company offers the best blank towels and beach accessories on the market. Which why is Bulk Apparel offers some of their blank best sellers at the best wholesale prices.

Carmel Towel Company produces great high quality blank accessories such as blank beach and rally towels. Bulk Apparel customers love the C1515 rally towel. This blank bulk rally towel is made with 100% cotton terry. Carmel Towel Company has some of the best blank bulk towels and accessories available, providing the best high quality blank beach accesories at wholesale prices and they are all here at Bulk Apparel.
Read more +
Brand - Carmel Towel Company