Prim + Preux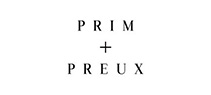 Prim + Preux brings the best high quality wholesale polos and blank shirts. That is why Bulk Apparel is proud to offer Prim + Preux today. If you are looking for blank polo and casual tops then you are in the right spot! These wholesale polos are top of the line. Prim + Preux uses high quality light weight polyester to bring you the best bulk blank polos on the market. Whether you are looking for blank casual wear for yourself or for a team, Prim + Preux has you covered. You can find these top quality blank polos and more here at Bulk Apparel at the best wholesale prices!
Read more +

Number of Pages 0
Total Records 0
No results were found for
Please try checking your spelling or use a more general term.
Here are some of our other popular search results.